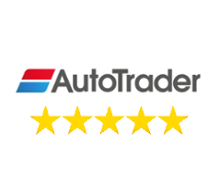 Click Autotrader Reviews ⭐️⭐️⭐️⭐️⭐️
Customer reviews 
4.9 out of 5 stars
Had an experience with this dealer?
By IOANNIS K 06 Jan 19 | VERIFIED PURCHASE
Honest and efficient! Thankyou guys again, one very happy customer!
By Marc A 28 Dec 18 | VERIFIED PURCHASE
The company guys were very helpeful. I ve bought my car. And It's still running good.
Trusted Dealership
By Wierzbowski A 18 Dec 18 | VERIFIED PURCHASE
I bought car from delaership very happy to have it. Very helful and professional staff. I strongly recomend them if anyone looking for car. Thanks
response to review request
By Nigel W on 17 Aug 18 | VERIFIED PURCHASE
Good service, company is a trader of cars generally bought at auctions. No changes or modifications made just on selling business. no concerns in the use of this business
By S F on 03 Mar 18 | VERIFIED PURCHASE
I called in a day before visiting and was booked in for my chosen day and time. The car was in a very clean state and I was given a chance to test drive it around town for a few miles until I was satisfied. The car sounded amazing. Tyres were amazing, I was offered a price which was much lower than other places I tried and that attracted me to buy my first 6 cylinder. Overall I had an amazing experience and would definitely recommend to anyone who's interested in buying to give it a go and visit them. 👌👌👌
By Alex S on 24 Dec 17 | VERIFIED PURCHASE
Great value for money extremely satisfied with the car, I was looking for bmw but insurance was very high so got advice from Prime carz sorry forgot person name he recommended Mazda for which I wasn't sure but went ahead with his recommendation and am relaxed now because it gives a smooth drive,quick pickup which made my journey comfortable.
By Z M on 23 Dec 17 | VERIFIED PURCHASE
Traded mine in for a new one , happy with it , definitely going there for my next purchase
Honest and helpful traders
By Artnas T on 09 Oct 17 | VERIFIED PURCHASE
Great customer service and very helpful staff. Highly recommended
By Jasmine M on 07 Nov 18
Nice experience with midtown motors. I'll recommend to my colleagues definitely.
Higly recommend for reasonable prices
By Anthony J on 27 Oct 18
One week ago i bought Mercedes benz. To be honest it was nice experience as purchasing used car but it looks like new one.They are freindly peaple and more helpful. #3x Motors good dealers in Luton.
By Afra R on 20 May 18
Was abit lost finding the place but overall very happy with my experience .i am loving my car;thank you guys,great job
By DAVID B on 20 May 18
AA standards very happy with my experience and thats why I recommended them to my friend and she is very happy so far with the purchase. highly recommended 🙂
Overall a very good service
By Amy G on 29 Mar 18
Overall I am happy with the whole experience. There were a couple of problems with my car (Hyundai Coupe) when we (my dad and I) first got there – one tyre needed pumping and the battery needed a jump start – but these were small issues due to the car being immobile for a while which were resolved straight away. Following this I was able to fully inspect the car, take it for a test drive around their HUGE bit of land (full of cars) and had all our questions easily answered. There was a little difficulty over negotiating the price however this was still a healthy and easy conversation which ended with mutual agreement. The buying process itself was easy and comforting and again all of our questions (and cynical concerns) were answered well and to our satisfaction. Following this the keys were handed over and I was wished well on my way. In summary, I am happy with how things went and am more than happy with my car. I would recommend them as a friendly dealership and thank them a lot.